Main Content Starts Here, tab to start navigating
South House | Southern Restaurant in Jersey City, NJ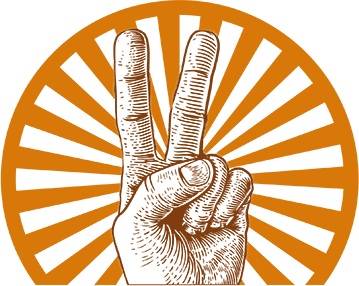 Welcome Back Y'all
South House
Chips & Dips
Guacamole & Pico De Gallo
$14
Pinto Bean & Charred Jalapeño Hummus
$9
Starters
Smoked Hatch Chili Wings
Smoked chicken wings, hatch chili bbq sauce, bleu cheese
$15
Texas Frito Pie
Brisket chili, sour cream, scallions, frito chips
$12
Spicy Fried Pickles
Jalapeño-cilantro aioli
$10
Mac & Cheese
House cheese blend, dorito dust
Add Smoked Brisket $6
$12
Deviled Eggs
Mustard yolk, pimento, bread and butter pickle
$10
Fried green tomatoes
remoulade sauce
$14
TAILGATE CHICKEN DIP
shredded buffalo chicken, blue cheese, cream cheese, tortilla chips
$15
JALAPEÑO CORNBREAD
BUTTER
$9
Salads
Cesar Chavez
Romaine, roasted corn, tomatoes, black beans, tortilla strips, queso fresco, caesar dressing
$15
Detox
chopped kale, broccoli, cauliflower, carrots, almonds, sunflower. Seeds, dried cranberries, lemon vinaigrette
$15
South House
Roasted sweet potatoes, mesclun greens, grape tomatoes, pecans, orange-dijon balsamic vinaigrette
$15
Green Apple & Warm Goat Cheese Salad
Arugula, Green Apple Slices, Candied Walnuts, Warm Panko-Crusted Goat Cheese, Spiced Apple Cider Vinaigrette
$16
Burgers
Velvet Elvis
Banana candied bacon, crispy onions, American cheese, peanut bbq sauce, SESAME SEED BRIOCHE BUN
$19
Verde Burger
Guacamole, pico de Gallo, cheddar cheese, SESAME SEED BRIOCHE BUN
$18
DISCO INFERNO
ROASTED POBLANO, HABANERO JACK CHEESE, HATCH. CHILI BBQ SAUCE, SESAME SEED BRIOCHE BUN
$18
SLOPPY JOSÉ
BRISKETCHILI, FRIED PICKLED ONIONS, CHEDDAR CHEESE, SESAME SEED BRIOCHE BUN
$18
TEXAS TOASTED
SAUTÉED ONIONS, WHITE. CHEDDAR, DILL PICKLES, HORSERADISH-DILL AIOLI, GARLIC TEXAS TOAST
$18
HOUSE BURGER
LETTUCE, TOMATO, ONIONS, CHOICE OF CHEESE, SESAME SEED BRIOCHE BUN
$15
BURGER TOPPINGS
PICKLED ONIONS, SAUTEED ONIONS, CRISPY ONIONS, PICKLED JALAPENOS, POBLANOS, PICO DE GALLO, FRIED EGG
$1
BACON, AVOCADO, JALAPEÑO COLE SLAW, BLUE CHEESE COLE SLAW, VINEGAR SLAW, QUESO
$2
BANANA CANDIED BACON, GUACAMOLE
$3
**Vegetarian option available with house-made veggie patty
Sandwiches
Beer Can Smoked Chicken
Pulled chicken, house bbq, jalapeño slaw
$17
Willie's Cheesesteak
Chopped smoked brisket, onions, poblanos, topped with queso
$18
Tailgate Fried Chicken
Fried chicken breast, buffalo bbq, bleu cheese slaw
$16
PULLED PORK
GRILLED PINEAPPLE, VINEGAR SLAW, TERIYAKI BBQ SAUCE
$16
FRIED SHRIMP PO BOY
TOMATOES, SHREDDED LETTUCE, JALAPEÑO AIOLI
$18
KIELBASSA PO BOY
WHOLE GRAIN MUSTARD Slaw, PICKLED JALPEÑOES
$16
PULLED BBQ JACKFRUIT
VINEGAR Slaw, BBQ SAUCE, VEGAN BUN
$16
BRISKET MAC & CHEESE
CHOPPED SMOKED BRISKET, MAC & CHEESE, BBQ SAUCE
$16
SMOKED BRISKET SANDWICH
CHOPPED SMOKED BRISKET, PICKLED ONIONS, PICKLES, BBQ. SAUCE
$17
SOUTH HOUSE FAJITAS
SAUTÉED MARINATED ONIONS, BELL & POBLANO PEPPERS, HEIRLOOM BLUE CORN TORTILLAS, RICE & BEANS, SALSA ROJAS, SALSA VERDE, CREMA
WHISKEY MARINATED GRILLED SKIRT STEAK
$28
KEY LIME & HATCH CHILI GRILLED SHRIMP
$28
TEQUILA LIME GRILLED CHICKEN
$25
Tacos
Shrimp Taco
Key lime grilled shrimp, jalapeño slaw, pickled red onion, tomatillo, cilantro, heirloom corn tortilla
$16
Brisket Taco
Chopped smoked brisket, guacamole, pickled red onion, tomatillo, cilantro, heirloom corn tortilla
$17
Fried Catfish Tacos
Fried catfish, cumin lime slaw, cilantro, cotija cheese, garli cilantro aioli, heirloom corn tortilla
$16
Broccoli Taco
Roasted jalapeños, pinto bean hummus, tomatillo sauce, double-decker tortilla
$15
Big South Plates
Southern Spicy Fried Chicken
Sweet tea brined, mustard dill potato salad, corn on the cob
$25
Country Fried Steak
Angus beef, 5 spice panko crust, mashed potatoes, country gravy, green beans
$25
SHRIMP & CHEESY GRITS
GRILLED CAJUN SHRIMP, ANSON MILLS GOLD NATIVE GRITS, PIMENTO CHEESE, CHIVES
$24
SMOKED BABY BACK RIBS
SLOW SMOKED PORK RIBS, HATCH CHILI RUB, HOUSE BBQ GLAZE, POTATO SALAD
$26
BLACKENED SALMON
ROASTED CAULIFLOWER PUREE, GREEN BEANS & TOMATOES WITH BALSAMIC GALZE
$25
Grilled Key Lime & Hatch Chili Shrimp Skewers
Spanish Yellow Rice, Corn on the Cob
$23
Red Wine Braised Brisket
Mashed Potatoes, Green Beans
$28
Sides
Collard Greens with Bacon
$9
DESSERTS
BREAD PUDDING
CHOCOLATE CHIPS, BOURBON CARAMEL SAUCE
$10
BANANA PUDDING
NILLA WAFERS
$10
BLUEBERRY CRUMBLE
VANILLA ICE CREAM
$12
PEACAN PIE
TOASTED PECANS, FLAKY CRUST
$10
SWEET BISCUIT & BERRIES
SWEET BUTTERMILK BISCUIT, STRAWBERRIES, BLACKBERRIES, WHIPPED CREAM, LEMON ZEST
$10
ADD A SCOOP OF VANILLA ICE CREAM
$1.50
Can Beer
Austin East ORIGINAL CIDER
$7
AUSTIN EAST SEASONAL CIDER
$7
Two Roads Two Juicy IPA
$10
BREW DOG GRAPEFRUIT IPA
$7
Draft Beer
Kona Big Wave Golden Ale
$8
OSKAR BLUES MAMA'S LITTLE YELLA PILS
$8
DOGFISHHEAD 60 MINUTE IPA
$7
Rotating Draft Ask Server
Wine
Bread & Butter Pinot Noir
$13
Robert Hall Cabernet Sauvignon
$12
HAPPY HOUR
AVAILABLE at the bar only | TUESDAY-SUNDAY 4PM-7PM & ALL NIGHT MONDAYS
Purple Haze
Jalapeno-infused espolon reposado tequila, chambord, blackberry, raspberry, lime, agave nectar
Midnight Mojito
Sailor jerry spiced rum, strawberry, orange, mint, lemon, lime
The South House
Uncle vals botanical gin, st germain elderflower, ruby red grapefruit, tonic
Smoked Old Fashioned
Maker's Mark bourbon, hickory-smoked orange syrup, angostura bitters, orange bitters, smoke
DRUNKEN PEAR
BLUE COAT GIN, POACHED PEAR PUREE, LEMON, ROSEMARY CLOVE SYRUP, MINT AND CRACKED PEPPER
BAD APPLE
KETEL CITROEN, GREEN APPLE, LEMON, ARUGULA & WHITE BALSAMIC SHRUB, SIMPLE SYRUP,
FRIENDS IN LOW PLACES
RUSSELS RYE, MONTENEGRO, CARPANO ANTICA, CACAO, CINNAMON SYRUP, CHERRY BARK VANILLA BITTERS, VANILLA SUGAR
SWEET CHAI OF MINE
CASAMIGOS REPOSADO, CHAI SYRUP, LEMON, EGG WHITE, CAYENNE SUGAR
PUMP UP THE JAM
MONTELBOS MEZCAL, TORINO ROSE APERITIVO, LEMON, CINNAMON SYRUP, APRICOT JAM, DRIED ROSE BUDS
WHATS UP DOC?
FOUR ROSES BOURBON, CARROT JUICE, GINGER SYRUP, LEMON, TOASTED PECAN BITTERS, CANDIED GINGER
CRANBERRY SPICE MULE
TITOS VODKA, CRANBERRY PURRE, 5 SPICE BLEND, LIME, GINGER BEER, TORCHED CINNAMON STICKS
HIT THE ROAD JACK
APPLEJACK, LEMON, HOUSE MADE VANILLA BEAN GRENADINE, APPLE CHIP
BANANARAMA
PLANTATION 3 STAR RUM, GIFFARD BANANE, CARDAMOM SIMPLE SYRUP, LIME, GRATED DARK CHOCOLATE
Drinks Specials
Tecate and A Shot-E
Can of teacte & a shot of el jimador tequila
$8
Jalapeno Margarita
Jalapeno infused tequila, fresh lime, agave
$8
Paloma
Tequila, grapefruit, lime, agave, salted rim
$8
BLACKBERRY MINT Margarita
Tequila, BLACKBERRY, MINT, lime, agave, tajin rim
$10
WHITE Sangria
Pinot Grigio, Sailor Jerry Rum, Peach Liqueur, Orange, Lemon, Chopped Fruit
$10
Food Specials
Burrito
(choice of skirt steak, grilled chicken, shrimp,` or veggie) mexican rice, refried pinto beans, peppers, onions, guacamole, pic de gallo, sour cream, flour tortilla, side of greens, tortilla strips, tomatoes, tequila lime vinaigrette
$17
Tostadas
(choice of skirt steak, grilled chicken, or shrimp) pico de gallo , salsa verde, cilantro and cotija cheese
$12
Quesadillas
(choice of skirt steak, grilled chicken, or veggie) cheddar cheese, guacamole, pic de Gallo, sour cream
$16
Texas Brisket Queso
Smoked brisket, spicy queso blend, tortilla chips
$12
Tacos
Beer Can Smoked Chicken Tacos
Pulled chicken, onion, seasoned vinegar slaw, heirloom corn tortilla
$15
Grilled Skirt Steak Tacos
Grilled steak, salsa verde, chopped onion, cilantro, cotija cheese, heirloom corn tortilla
$15
Shrimp Taco
Key lime grilled shrimp, jalapeño slaw, pickled red onion, tomatillo, cilantro, heirloom corn tortilla
$16
Brisket Taco
Chopped smoked brisket, guacamole, pickled red onion, tomatillo, cilantro, heirloom corn tortilla
$17
Broccoli Taco
Roasted jalapeños, pinto bean hummus, tomatillo sauce, double-decker tortilla
$15
SOUTH HOUSE FAJITAS
SAUTÉED MARINATED ONIONS, BELL & POBLANO PEPPERS, HEIRLOOM BLUE CORN TORTILLAS, RICE & BEANS, SALSA ROJAS, SALSA VERDE, CREMA
WHISKEY MARINATED GRILLED SKIRT STEAK
$28
KEY LIME & HATCH CHILI GRILLED SHRIMP
$28
TEQUILA LIME GRILLED CHICKEN
$25
Sides
Mexican Rice & Refried Pinto Beans
$7
BRUNCH COCKTAILS
PRETTY IN PINK
TEQUILA, PAMPELMOUSE LIQUEUR, LIME, CLUB SODA, SALTED RIM
$13
APPLE CIDER MIMOSA
APPLE CIDER AND CHAMPAGNE
$10
A LITTLE PICK ME UP
JAMESON, BENEDICTINE, AMARETTO, BRANDY, COLD BREW, whipped cream
$13
BLOODY BAR
CLASSIC
LEMON, LIME, OLIVE AND CELERY
$13
BOURBON
CANDIED BACON, LIME AND CELERY
$13
MEZCAL ANCHO REYES VERDE
CHARRED JALEPENO, LEMON AND LIME, SRIRACHA SEASALT RIM
$13
FOR THE TABLE
BRUNCH PUNCH PITCHER
PINOT GRIGIO, PECHE DE VIGNE, SAILOR JERRY, FRESH ORANGE AND PINEAPPLE JUICES, Lemon-LIME SODA
$28
BREAKFAST TACOS
BRISKET
CHOPPED SMOKED BRISKET, Avocado, FIRE ROASTED SALSA, PEPPER JACK CHEESE, Heirloom CORN TORTILLA
$17
CHORIZO
HOUSE CHORIZO BLEND, MIGAS EGGS, CHOPPED POBLANO, CHIPOTLE LIME CREMA, Heirloom CORN TORTILLA
$14
VEGAN
MEXICAN SEASONED Cauliflower, HOME Fried POTATOES, FIRE RAOSTED SALSA, HeiRLOOM CORN TORTILLA
$14
PLATES & SKILLETS
FARMERS SKILLET
(choice OF MEAT: BRISKET, SAUSAGE OR BACON) HOME FRIES, MIGAS EGGS, CHEDDAR Cheese, FIRE RAOSTED SALSA
$20
BOURBON BANANA FRENCH TOAST
EGG dipped CHALLAH BREAD, caramelized banana, ROASTED PECANS, sweet BOURBON Sauce
$14
SWEET BISCUIT & BERRIES
SWEET BUTTERMILK BISCUIT, STRAWBERRIES, BLACK BERRIES, WHIPPED CREAM, LEMON ZEST
$10
COUNRTY FRIED CHICKEN SANDWICH
BUTTERMILK FRIED CHICKEN BREAST, COUNTRY GRAVY, BACON, FRIED EGG, BRIOCHE BUN
$15
BISCUITS & GRAVY
BUTTERMILK Biscuit, COUNTRY SAUSAGE GRAVY, FRIED Egg
$11
COUNTRY FRIED STEAK & EGGS
country battered angus steak, southern STYLE CHEESY GRITS, COUNTRY GRAVY, FRIED EGGS
$18
TEX-MEX AVOCADO TOAST
MASH AVOCADOS, ARUGULA, FRIED EGG, CHIPOTLE LIME CREMa, everything bagel spice
$14
BREAKFAST CHIMICHANGA
HOME FRIES, REFRIED BEANS, MIGAS EGGS, CHEDDAR & HABANERO CHEESEs, JALAPENO GARLIC AOILI, greens
$16
COUNTRY FRIED WINGS & WAFFLES
BUTTERMILK FRIED CHICKEN WINGS, BELGIAN WAFFLE, COUNTRY SAUSAGE GRAVY, MAPLE SYRUP
$16
SMOKED SALMON BENEDICT
HOUSE SMOKED SALMON, POACHED EGG, HOLLANDAISE SAUCE, CAPERS, ENGLISH MUFFIN, HOME FRIES
$17
KIELBASA BENEDICT
GRILLED KIELBASA, POACHED EGG, PAPRIKA, CHIPOTLE HOLLANDAISE SAUCE, ENGLISH MUFFIN, HOME FRIES
$16
BREAKFASTPLATTER
2 EGGS ANY STYLE, CHOICE OF MEAT BACON, BRISKET OR SAUSAGE, TEXAS TOAST, HOME FRIES
$16
SIDES
SOUTHERN STYLE CHEESY Grits
$7
BUTTERMILK BISCUIT AND JAM
$7
SOUTHERN HOME Fried POTATOES
$5
Private Events
For all inquiries, please fill out the form below and we'll be in touch soon.
Work With Us
We'd love to have you join our team! Please use the form below to apply. Feel free to send in your resume even if you don't see the position you're looking for listed.
Contact Us
Send us a message and we'll get back to you as soon as possible. You can also reach us by phone at (201) 209-1316.
Seating is first come, first served, reservations are NOT accepted.
Looking forward to hearing from you!